First stem cell-based product in horses approved
Stem cell-based method of treating lameness in horses available on the market in many European countries
Recurrent lameness is a huge problem for both the horse and rider, especially in equestrian sport. A good two months after its first launch, it can be reported at the "World Equestrian Festival", CHIO Aachen, Germany, that the first stem cell-based product in horses approved in the EU is now on the market in many European countries.
According to the marketing authorization, the preparation causes "an abatement of mild to moderate recurrent lameness in the horse that is not associated with septic joint inflammation".
Horses are animals with a strong flight response, tending to flee quickly from danger. However, regular gentle movements spread throughout the day complies more with their natural lifestyle. Nowadays, domesticated horses are utilized in many ways and in particular, as sport horses. Consequently, the incidence of joint disease is more common not only due to the loading placed on particular areas of the horse's joints, but also due to poor diet or age-related wear and tear. Joint disease adversely affects not only the horse's performance but also its wellbeing. Inadequate treatment of joint inflammation can lead to cartilage damage. Previously available forms of treatment (including surgery) did not always result in a satisfactory outcome, which is why both horses and owners had a need for an innovative and long-lasting solution. In our search to find a solution that does more than just alleviate the symptoms and signs of joint disease (e.g. as achieved by the application of painkillers), particular emphasis has been placed on the treatment of the causes of this type of disease.
One ground-breaking method with the potential of fulfilling this aim is the treatment of joint disease with stem cells. In the present application, adult stem cells are collected from the blood of selected horses and induced chondrogenically; i.e. the cells are subjected to a special treatment so they provide support to the horse's cartilage after being injected into the joint. The ready-to-use solution is injected directly into the affected joint by a veterinarian. The preparation inhibits inflammation and increases the metabolism of the joint cartilage, thereby improving its regeneration potential. As a result, the quality of the damaged cartilage is demonstrably improved.
The preparation has been developed by the Belgian show jumper and veterinarian Dr. Jan Spaas.
Dr. Spaas is the founder and CEO of the company Global Stem cell Technology (GST) based in Evergem, close to Ghent in Belgium. Boehringer Ingelheim and GST have been cooperating in a partnership since 2018 and are jointly following the same goal of developing new concepts and solutions for improving animal health. The new preparation for the treatment of recurrent lameness reduces not only the horse's pain but also specifically treats the causes of joint disease.
As Jan Spaas says, "Globally, a quarter of all horses develop osteoarthritis — joint inflammation — at some stage in their lives, which may then develop into chronic joint changes with the destruction of cartilage, pain and a reduction in the movement of the affected joint. Particularly horses used for equestrian sport are subjected to specific adverse stresses that directly affect their joints. Numerous studies in the run-up to the licensing of our preparation have impressively shown the possibilities of implementing stem cell-based treatments in the field of equine orthopaedics, an important field of equine medicine. Together with our partner, Boehringer Ingelheim, we are convinced that this product will rewrite the rules of the equine health market game."
Dr. Erich Schött, Head of the Global Strategic Business Unit Equine at Boehringer Ingelheim, explained: "We have set ourselves the goal of establishing together with veterinarians new standards in the treatment of horses in order to improve their health and wellbeing. With the first stem cell-based product for veterinary medicine licensed for use in the EU, we now have a new, approved biologically based method of treating recurrent lameness in horses."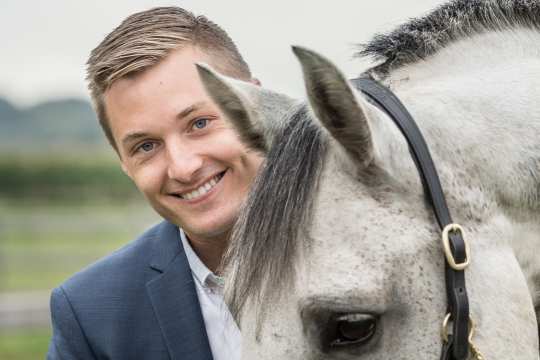 Boehringer Ingelheim
Improving the health of humans and animals is the goal of the research-driven pharmaceutical company Boehringer Ingelheim. The focus in doing so is on diseases for which no satisfactory treatment option exists to date. The company therefore concentrates on developing innovative therapies that can extend patients' lives. In animal health, Boehringer Ingelheim stands for advanced prevention.
Family-owned since it was established in 1885, Boehringer Ingelheim is one of the pharmaceutical industry's top 20 companies. Some 50,000 employees create value through innovation daily for the three business areas human pharmaceuticals, animal health and biopharmaceuticals. In 2018, Boehringer Ingelheim achieved net sales of around 17.5 billion euros. R&D expenditure of almost
3.2 billion euros, corresponded to 18.1 per cent of net sales.
As a family-owned company, Boehringer Ingelheim plans in generations and focuses on long-term success. The company therefore aims at organic growth from its own resources with simultaneous openness to partnerships and strategic alliances in research. In everything it does, Boehringer Ingelheim naturally adopts responsibility towards mankind and the environment.
More information about Boehringer Ingelheim can be found at
www.boehringer-ingelheim.com or in our annual report: http://annualreport.boehringer-ingelheim.com.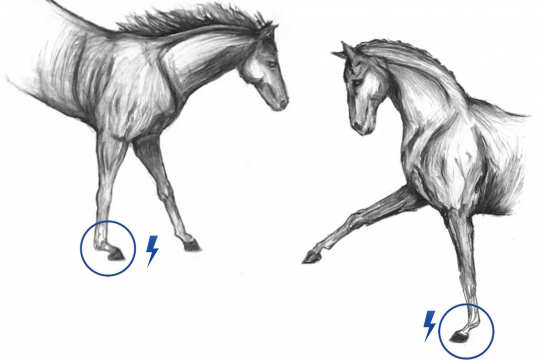 Boehringer Ingelheim is the second largest animal health business in the world, with net sales of almost 4 billion euros in 2018 and presence in more than 150 markets.
Across the globe, our 10,000 employees create the future of animal wellbeing through their daily work. We believe in prevention over treatment and therefore, we focus on developing innovative solutions in the field of vaccines, parasiticides and therapeutics. With a large portfolio of advanced, preventive healthcare products, tools and services, we support our customers in taking care of the health of their animals.
For more information visit: www.boehringer-ingelheim.com/animal-health/overview
Global Stem cell Technology NV
GST is a privately owned company supported by Anacura and PMV. The main activities of GST are research and development, and the production of veterinary stem cell-based products and their biotechnological applications. As a basis for their stem cell therapies, GST uses highly potent stem cells from the blood of mammals. GST thus translates regenerative medicine into clinical applications. The company was founded by veterinary stem cell researcher, Jan H. Spaas (CEO), who is holder of 8 patents and the leading author on more than 25 peer-reviewed scientific publications in this field. GST is ranked globally within the Top 10 start-ups in animal health* and has won Animal Pharm's* best start-up award (2019)**. For more information, visit www.gst.be.
*https://pages.agribusinessintelligence.informa.com/animal-pharm-disruptors-innovators-2018
**https://animalpharm.agribusinessintelligence.informa.com/AP015163/Animal-Pharm-Awards-presents-accolades-to-serial-winners-and-new-names