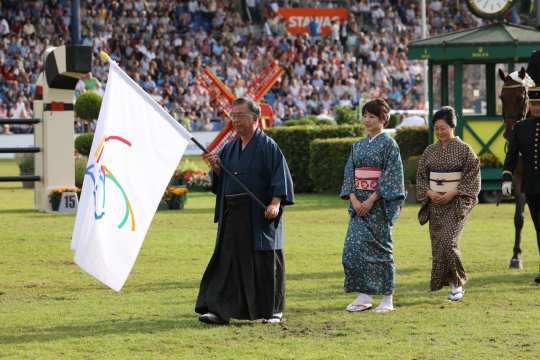 Japan is official partner country 2020
The partner countries enjoy a long tradition at the World Equestrian Festival, CHIO Aachen. They bring a special atmosphere to the CHIO Aachen since 2001.
The CHIO Aachen (May 29th-7th, 2020) is looking forward to welcoming Japan as its official partner country.
Opening Ceremony on Tuesday, June 2nd.
#chioaachen
Previous partner countries
A long tradition
2019 France
2018 China
2017 Netherlands
2016 Swedem
2014 Switzerland
2013 Denmark
2012 Rio de Janeiro
2011 Italy
2010 North Rhine-Westphalia
2009 Flanders
2008 Russia
2007 Portugal
2005 Austria
2004 Normandy
2003 Hungary
2002 Netherlands
2001 Spain
IMPRESSIONS
OF THE PAST PARTNER COUNTRIES
01
02
03
04
05
06
07
08
09
10
11
12
13
14
15
15