As visitors to the World Equestrian Festival are used to, the CHIO Aachen will offer culinary delights for every taste.
PAUL'S BY DORN CATERING & EVENTS
Stroll around the course, drink a glass of wine, watch world-class equestrian sport, relax, shop, party, chat and share a nice dinner together in the evening. The CHIO Aachen is not only a popular place for equestrian sports enthusiasts to enjoy their free time, holidays or after work during the first week of the summer holidays. We have made it our business to round off the sporting highlight in Aachen with culinary delights and to create a little feel-good zone for everyone.
In our PAUL'S by DORN Catering & Events, our guests will find a small a la carte area and a larger self-service area since 2022. Our crossover cuisine with a French twist creates exactly what we are – not only at the CHIO. Creative versatility with a small but fine selection with a background of quality rather than quantity. Nevertheless, we believe that we will pick up all our guests, from meat lovers to vegetable fans, with dishes from the kitchen led by Mario Gollnick. The self-service area flaunts pasta power, but dishes from the a la carte area are also found here. We will again have the Gerard Bertrand winery from the south of France as our partner. Anyone who thinks the wine list is one-sided is mistaken, because Gerard Bertrand also has really creative winemakers and so all the tastes of ambitious wine drinkers are taken into account.
The ambience at PAUL'S is unique at the CHIO Aachen, because the large open tent with a view of the warm-up arena and thus into the green gives you enough space and room to take a deep breath. Our service team, led by Edith Neuefeind and Antoon van Ouwerkerk, will give everything to make you happy. We at DORN Catering & Events round off the concept at PAUL'S with loving details, a lot of effort and even more heart and soul.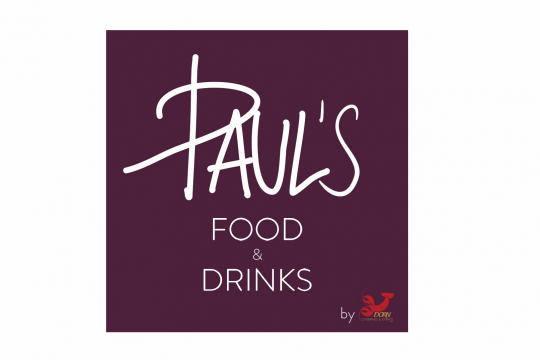 ALWIN FIEBUS
The new Soerser Winkel
Welcome to the newly designed Soerser Winkel with a new food court. From flambé salmon to pasta, wraps and Öcher Pommes, you can get everything your heart desires here. In keeping with the partner country Great Britain, we have a cocktail bar in a classic double-decker London bus. A real eye-catcher! It's Gin Time!
All sweet tooths can look forward to churros, treats from Café Liège, frozen yoghurt and much more. The Loosen family offer a variety of dishes on a vegetarian basis, but also a classic burger. The new, open concept also offers enough space and room to linger at the CHIO Aachen, as there are many nice spots in the sun and shade.
Look forward to the new Soerser Winkel!
Soers Beer Garden
The open, relaxed and versatile concept in the Soers beer garden is particularly popular with families with children, because the whole family really does find something here: in the morning there are snacks for breakfast from Kaffee Lammerskötter, at lunchtime and in the evening you can choose between burgers from Pfanntissimo, sushi and original Asian street food from Oishii, tarte flambée from DORN, authentic Italian pasta, Kaiserschmarrn from DORN and bowls from Fat Baby. Cakes and ice cream cakes from Lammerskötter are, of course, not to be missed. We provide cold drinks, wine and co. and even cocktails are freshly shaken here.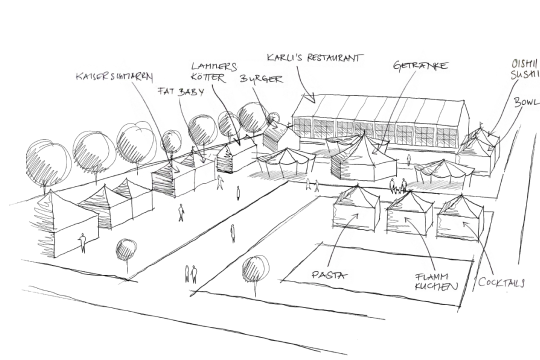 01
02
03
04
05
06
07
08
09
10
11
12
13
13