As visitors to the World Equestrian Festival are used to, the CHIO Aachen 2022 will again offer culinary delights for every taste.
"Paul's Food & Drinks"
New restaurant
The new "Paul's Food & Drinks" attracts with light fish and meat dishes as well as with numerous vegetarian specialties of the Mediterranean cuisine. Visitors can look forward to a top-class culinary experience, as the renowned star chef Maurice de Boer is responsible for the kitchen. The best quality is also offered in terms of "drinks": The menu features numerous southern French wines, sustainably produced and mostly even certified organic. CHIO Aachen connoisseurs will quickly find the restaurant: It is located at the location where the Aioli used to be. There is an à la carte area including table reservations and a self-service area.
Opening hours: daily from 11 a.m. until the end of the event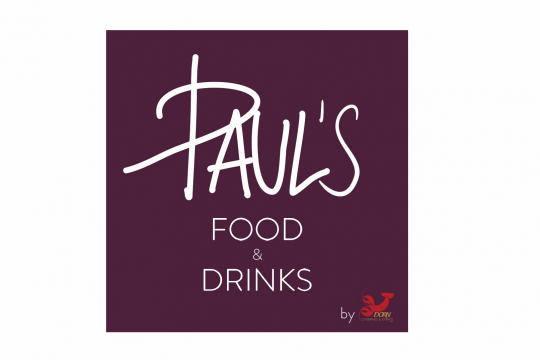 ALWIN FIEBUS
Soerser Winkel/ Soerser Eck
Versatile and delicious – that describes the catering offer of Alwin Fiebus. The CHIO visitors can look forward to very different culinary delights:
Imbiss tent:
In addition to classic products such as grilled sausage, potato pancakes and French fries, rustic cuisine will also be served with spit roasts, shish kebabs and burgers. In addition, fresh wok pans, tarte flambée, Asia boxes and brand new "Öcher Pommes" (fries with a difference; with various toppings) are part of the offer.
Bavaria tent:
The Bavarian tent attracts with delicious Bavarian specialties: Fresh knuckles, delicious onion roast, beer on tap, Kaiserschmarrn and much more….
Waffle Bakery:
Homemade waffles, fresh crepes, delicious steamed noodles and many sweet treats are available at the Waffle Bakery. Each product is freshly prepared on the spot.
Soers Beer Garden
Your day at the CHIO – completely focused on equestrian sports – starts in the Soers beer garden. Early in the morning you can enjoy the first rays of sunshine and the first cup of coffee in the spacious outdoor area with a view of the driving stadium. Later on you can enjoy the different offers on one of the 90 bench sets. Here, our partner for gastronomy and event management dpb offers something delicious for every taste with healthy frozen yogurts or bowls, juicy burgers and fries as well as pasta, tarte flambée and much more. Or you can simply enjoy a cool beer, exquisite wines, various coffee specialties or refreshing soft drinks in a relaxed atmosphere.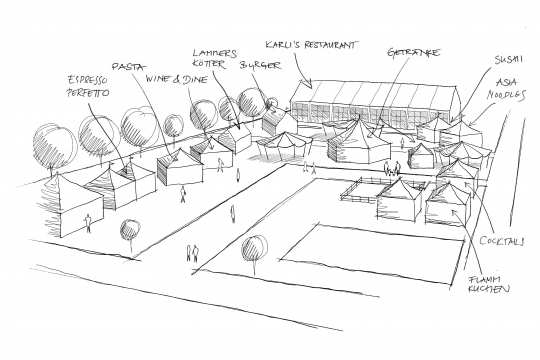 01
02
03
04
05
06
07
08
09
10
11
12
13
14
15
16
16