The "Silver Horse" and the "Silver Camera"
The "Silver Horse" – the prize for online journalism and social media
Individual posts and posts as well as entire websites or overarching concepts can be proposed and submitted.
Click here for all information about The "Silver horse"
The "Silver Camera"
The "Silver Camera" is an international photo contest, honouring the best equestrian photograph of the year. The renowned and prestigious "Silver Camera" is presented jointly by the Aachen-Laurensberger Rennverein e.V.
This year, the former national trainer of the Dutch show jumpers, Rob Ehrens, last year's winner Diana Wahl, Andreas Müller (CEO Medienhaus Aachen) and ALRV Board Member Birgit Rosenberg decided on the winners and placers. "The quality of the photos is outstanding. The decision was not easy for us," said Birgit Rosenberg about the 86 submitted photographs.
Nominated for the "Silver Camera" were (in alphabetical order):
Mirka Nilkens
Andrea Rodriguez
Andreas Steindl
On Saturday evening, July 2, the winner will be announced during the CHIO Aachen in the main stadium. The first place winner will receive 2500 Euros, the second 1000 Euros and the third 500 Euros.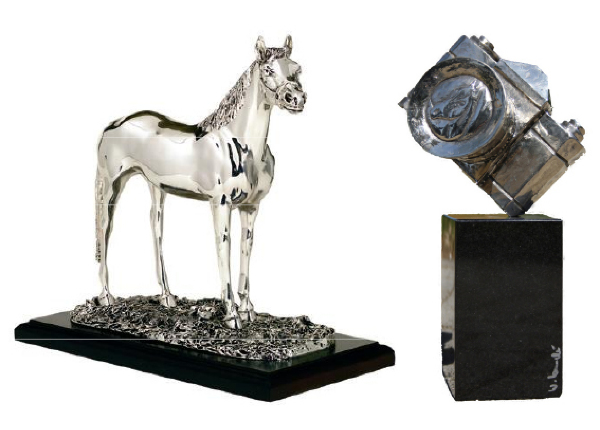 Winning pictures Silver Camera 2022