The "Silver Horse" and the "Silver Camera"
"The Silver Horse" – the prize for online journalism and social media
Individual posts and posts as well as entire websites or overarching concepts can be proposed and submitted.
Click here for all information about "The Silver horse"
The "Silver Camera"
The "Silver Camera" is an international photo contest, honouring the best equestrian photograph of the year. The renowned and prestigious "Silver Camera" is presented jointly by the Aachen-Laurensberger Rennverein e.V.
This year, the dressage rider, Jessica von Bredow-Werndl; last year's winner, Terri Miller (USA); Andreas Müller (Managing Director, Medienhaus Aachen) and the ALRV Chairman and CHIO Aachen Show Director, Frank Kemperman, are responsible for selecting the winner and the runners-up.
The winner and the runners-up: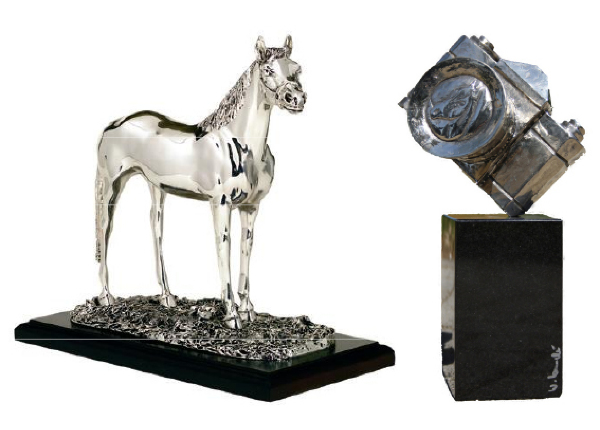 Winning pictures Silver Camera 2021