What is
CHIO Aachen
The CHIO Aachen is the official equestrian show of the Federal Republic of Germany. This is where all of the Nations' Cups in the five disciplines dressage, jumping, eventing, driving and vaulting are staged. World-class equestrian sport meets up with a very special atmosphere in Aachen. Every year around 350,000 spectators from all over the globe come to the Aachen Soers to experience the World Equestrian Festival, CHIO Aachen.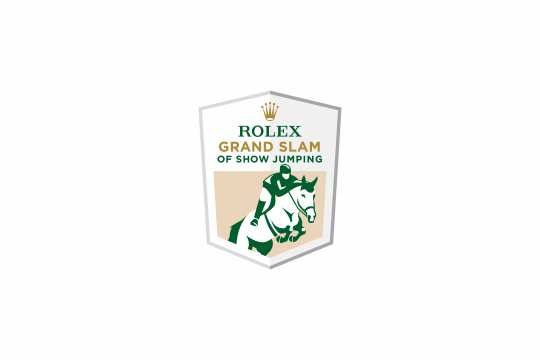 Rolex Grand Slam of Showjumping
The show-jumpers' Rolex Grand Slam is the beginning of a new era in the field of equestrian sport. The quest to win the most difficult-to-obtain trophies in the world of equestrian sport unites the top riders from all over the globe.
The Major tournaments Aachen, Spruce Meadows, Geneva and ´s-Hertogenbosch – all prestigious names on the international equestrian sport circuit, which are now connected by a spectacular bonus system.