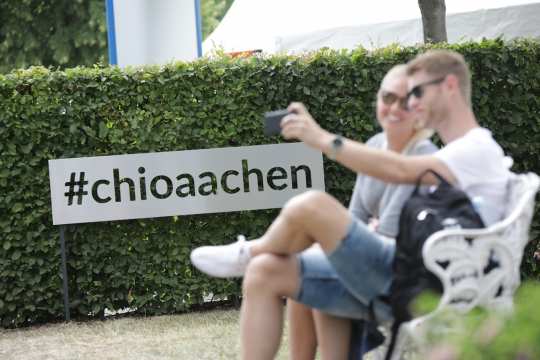 The CHIO Aachen has a wide-ranging virtual offer. In addition to the website, we are also active on the social media channels Facebook, Twitter, Instagram and YouTube and are delighted at the rising number of fans on these channels. Furthermore, there is a CHIO Aachen smartphone app for android and iOS. The app provides useful information on the grounds, exciting facts on the CHIO Aachen and of course current information on the sport during the show. It additionally offers the users the opportunity to be interactive and judge some of the dressage and vaulting competitions live as a "digital judge".
The unique interactive picture for the World Equestrian Festival!
Simply click on the point in the graphics and learn exciting information: From the Rolex Grand Slam of Show Jumping through to the precise structure of the grass footing in the Main Stadium.