In the run-up to the World Championships Aachen 2006, a transport concept was developed to encourage travel by public transport. In particular, the use of all ASEAG buses in the Aachen city region is included in the ticket price. In addition, numerous Park&Ride parking spaces are available around the tournament site. In addition, there are guarded bicycle parking spaces on the forecourt and along Soerser Weg. The CHIO Aachen chauffeur service, organised by Mercedes-Benz for the participants and guests of the show, is mainly operated by electric cars. Charging stations are available all year round on the show grounds.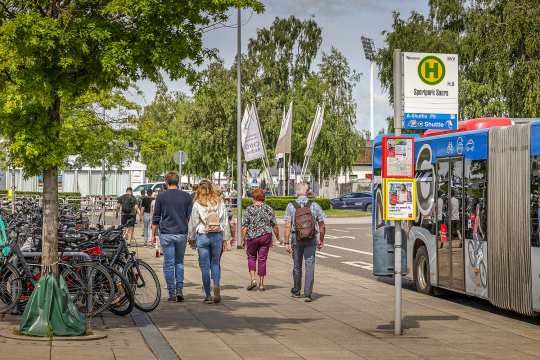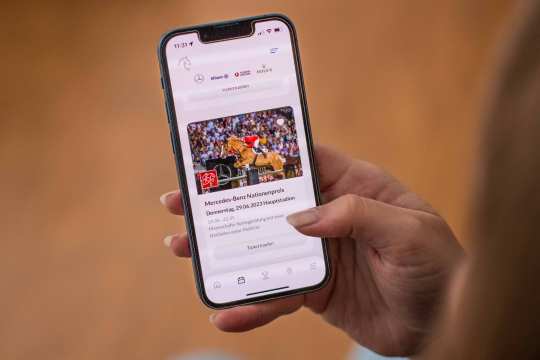 DETERMINE YOUR PERSONAL CO2 FOOTPRINT
Bus, train, car, plane - how much CO2 do the individual means of transportation emit on your journey to the CHIO Aachen? Download our CHIO Aachen app and find out. At the end, you can donate to our tree planting project 'Garden of Eden' and thus help to make the Aachen Soers a little greener.